Viking inspired leather eyepatch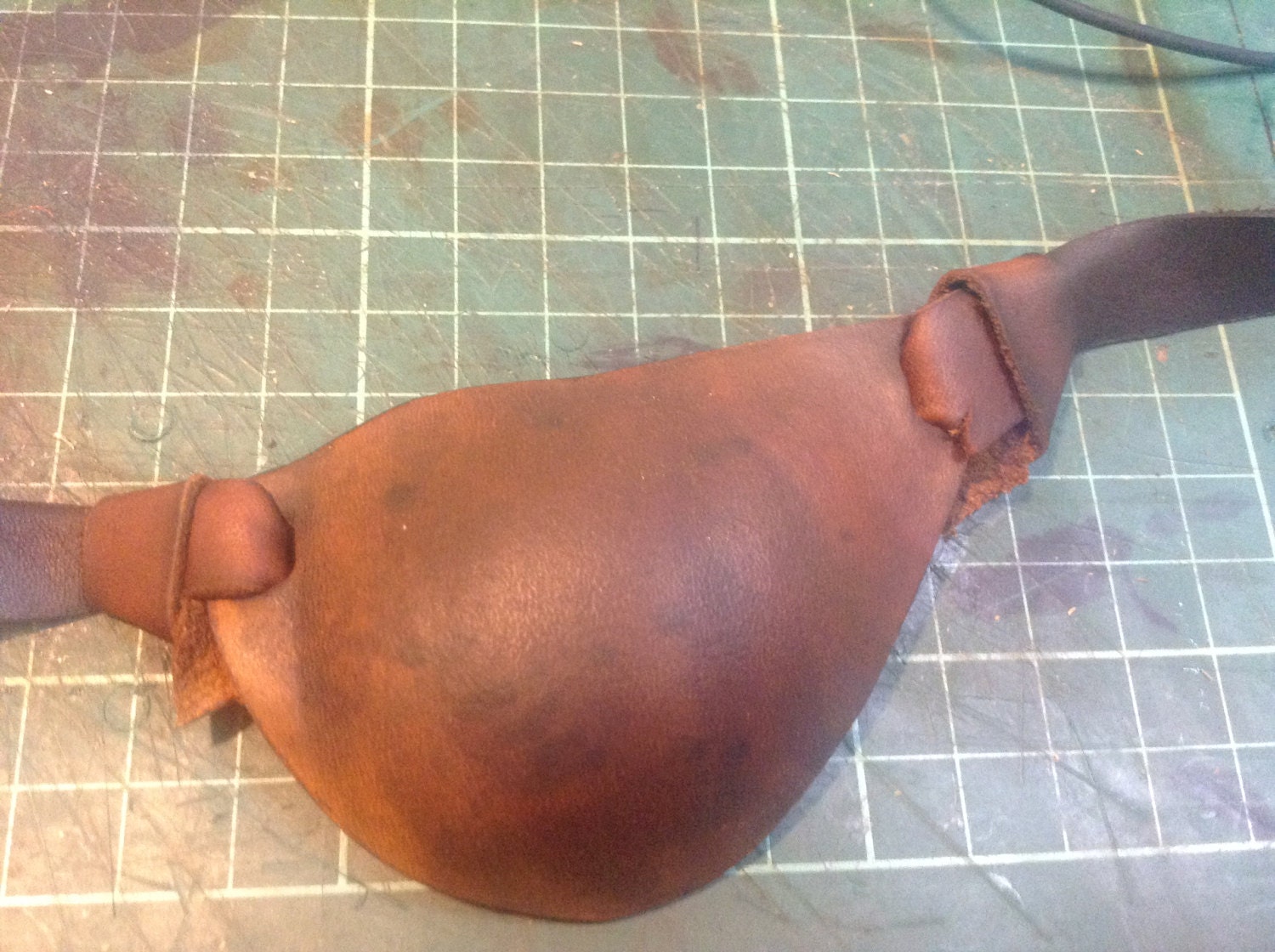 Having become a bit obsessed with the History Channels Vikings series, I set about making a patch inspired by the one worn by 'Half eye' in series one. First 3 series were the best I think.

Like all my eyepatches it is wet moulded and clears the eyelashes, making long term wear comfortable. It uses thick straps to hold it in place as per the original. Ideal for LARP, recreation and looking a bit Vikingy when you fancy a change 🙂

I wear one with the Dark Age Re-enactment group I belong to, to maintain an aura of authenticity it uses no modern materials, shoulder cowhide for the patch itself and pig or goat skin for the straps.

Please remember to state which eye it is for as these patches are 'handed'.

NOTE: For authenticity only brown or tan should be specified, but if historical accuracy is not an issue then all of my regular colours can be supplied.
Ships
from United Kingdom
ship to
cost
with another item
United Kingdom

£4.50

GBP

£0.00

GBP

European Union

£4.50

GBP

£0.00

GBP

Everywhere Else

£9.50

GBP

£0.00

GBP