Two weeks ago I had surgery to remove a parathyroid gland. Yes, I had to do a quick google to find out what they are and what they do. Post surgery I was told to rest, but by the end of the second week I was SO bored, I decided I had to do something to pass a day…
So I made another Viking bag. A little one this time, just 14cm wide and very suitable for re-enactment. It will not take an early Anglo-Saxon iPad, but will happily hide a phone, keys and wallet.
Think I am getting the hang of these bags, all hand sewn with waxed linen thread, veg tanned shoulder body and goat skin gusset, lindenwood bag frame, finished with pine tar and raw pine turpentine and wax. They smell lovely👍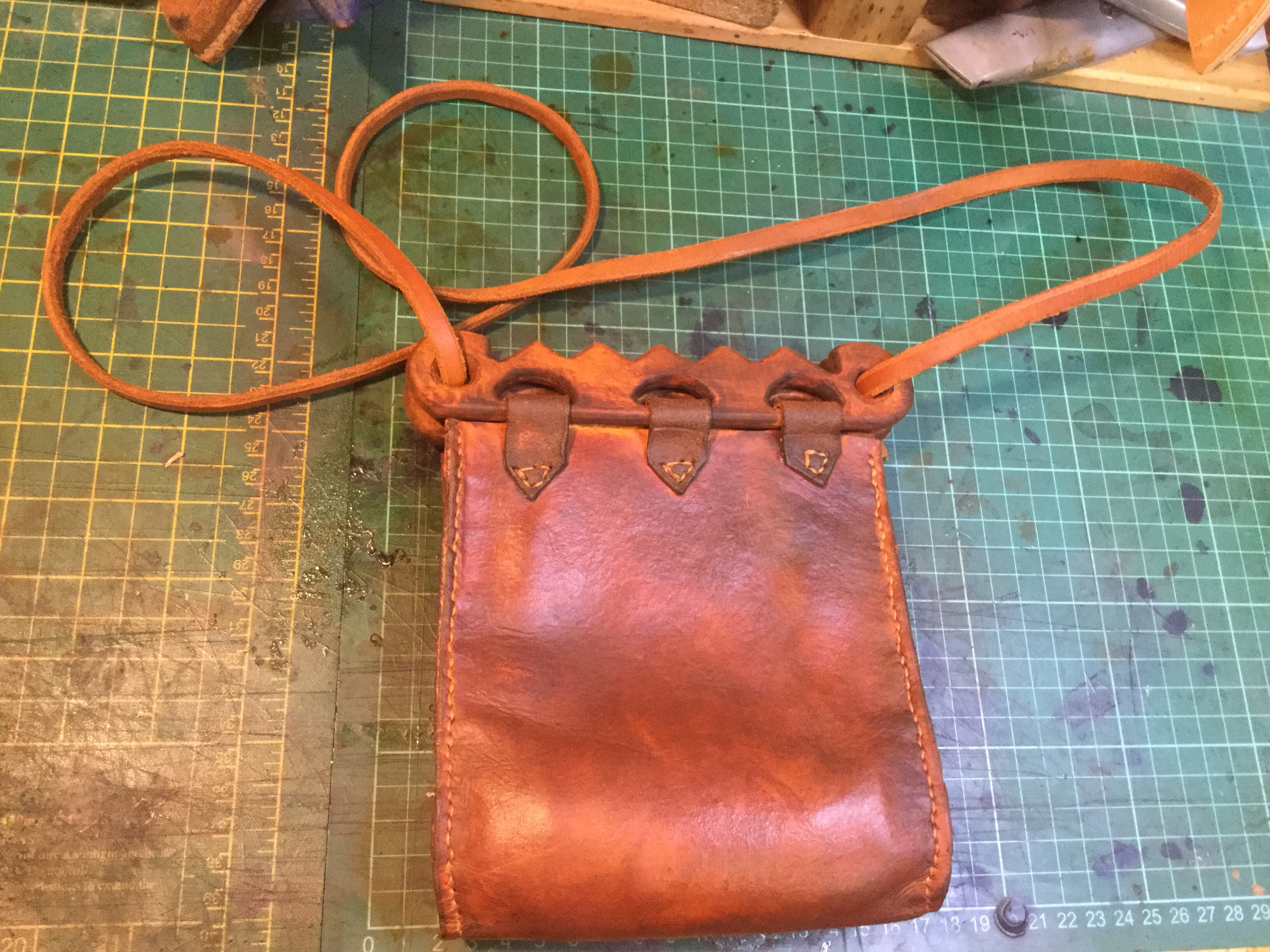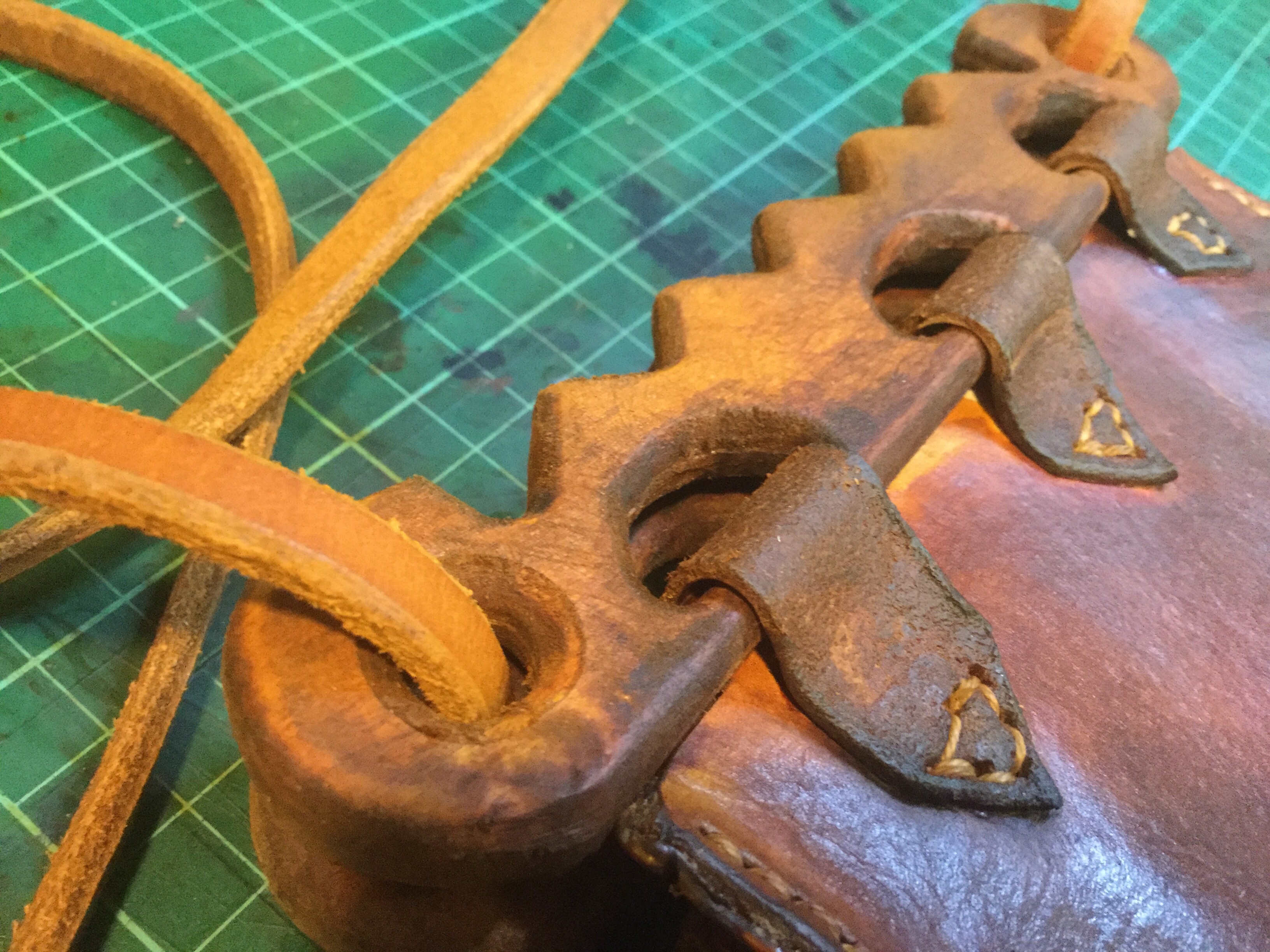 This bag would probably suit mid-status Viking or Saxon, although I have plans for a really "blinged up" version with lots of shiny bits. If you feel like treating the Viking in your life I would think a bag like this would cost about £45 + P&P. Remember everything we make is custom made to order, so everything is unique.