Well, not quite but it could be:)
A mate in a local Viking Reenactment group needed an "authentic" harness for his warhound.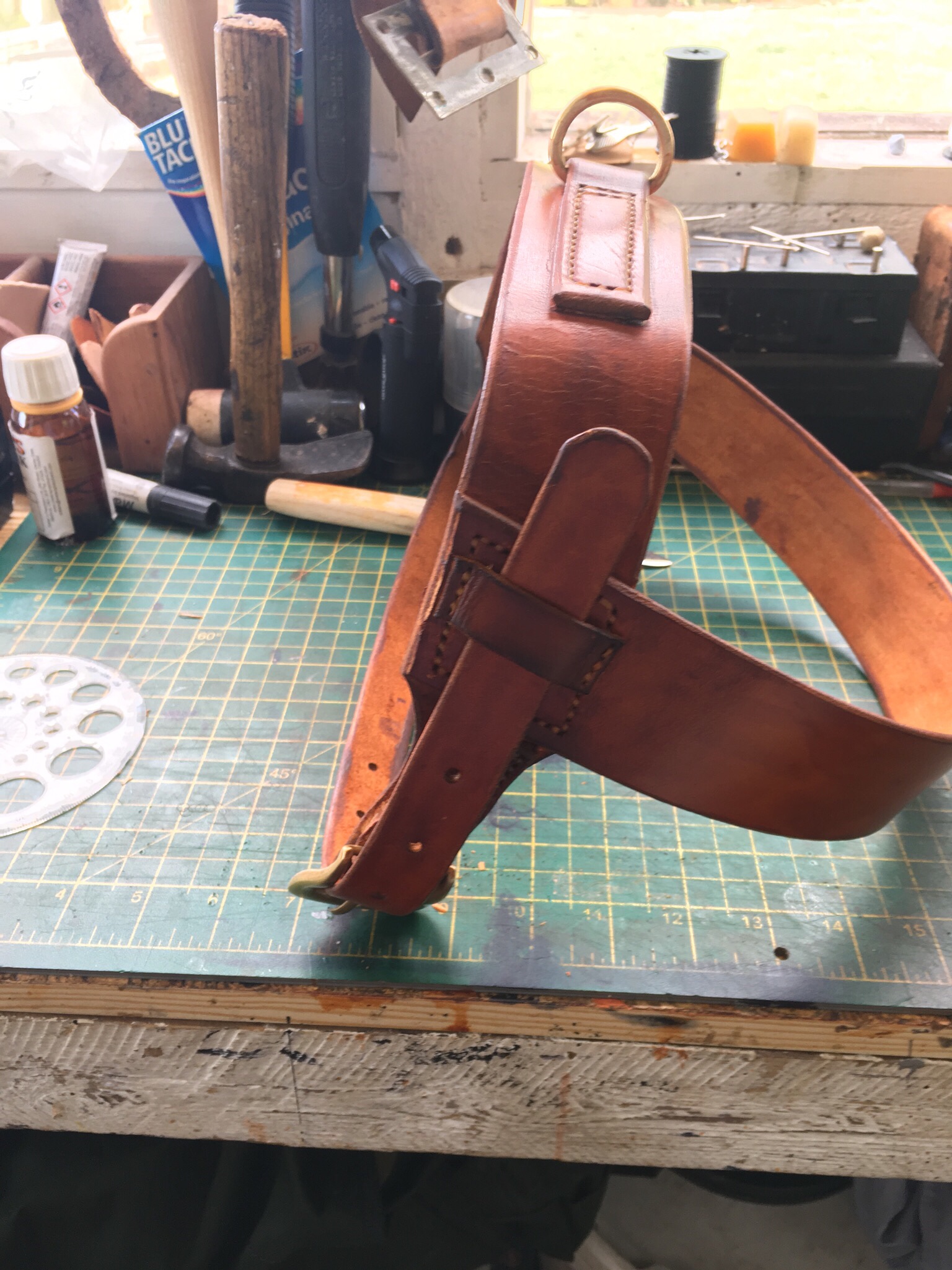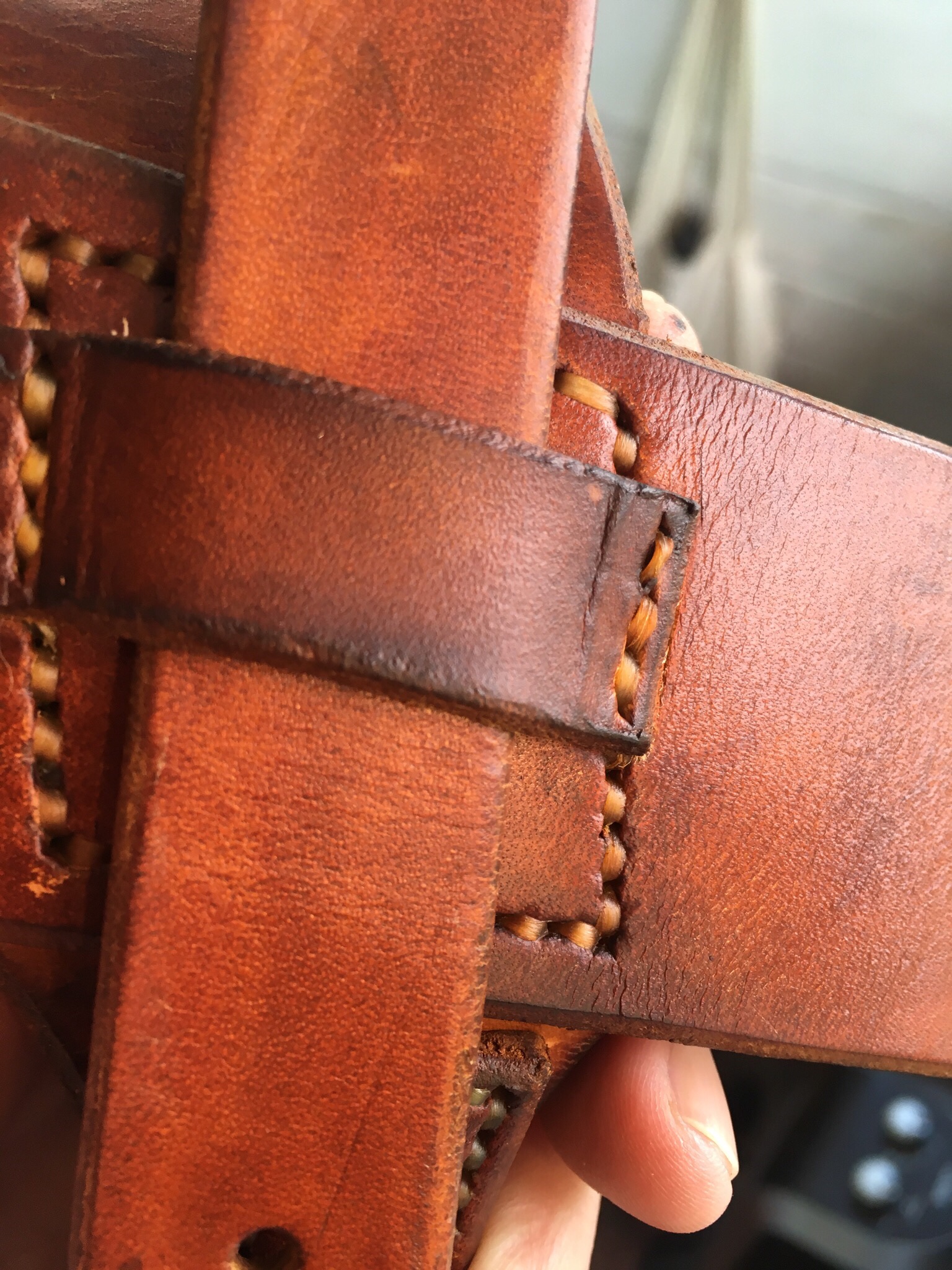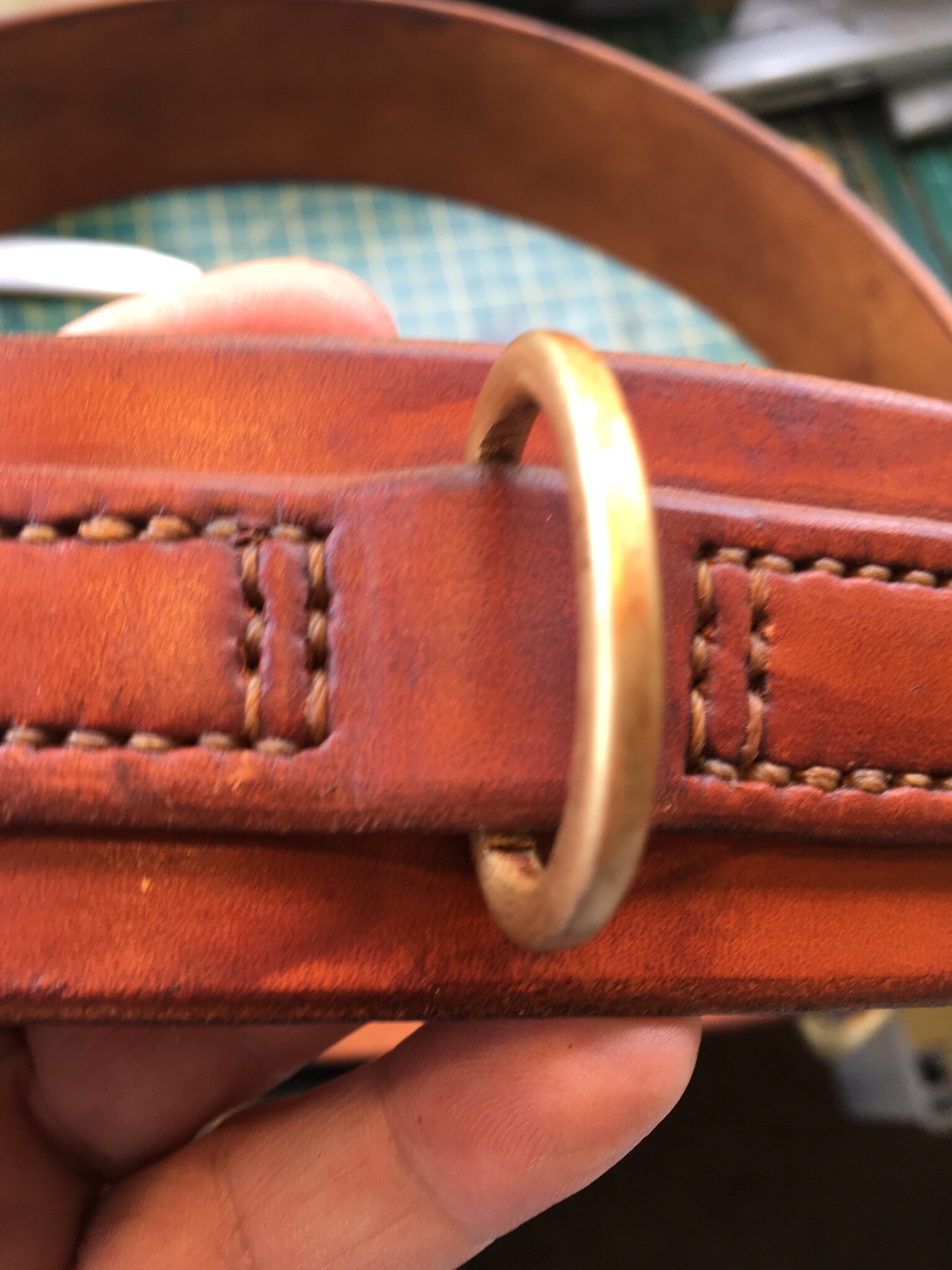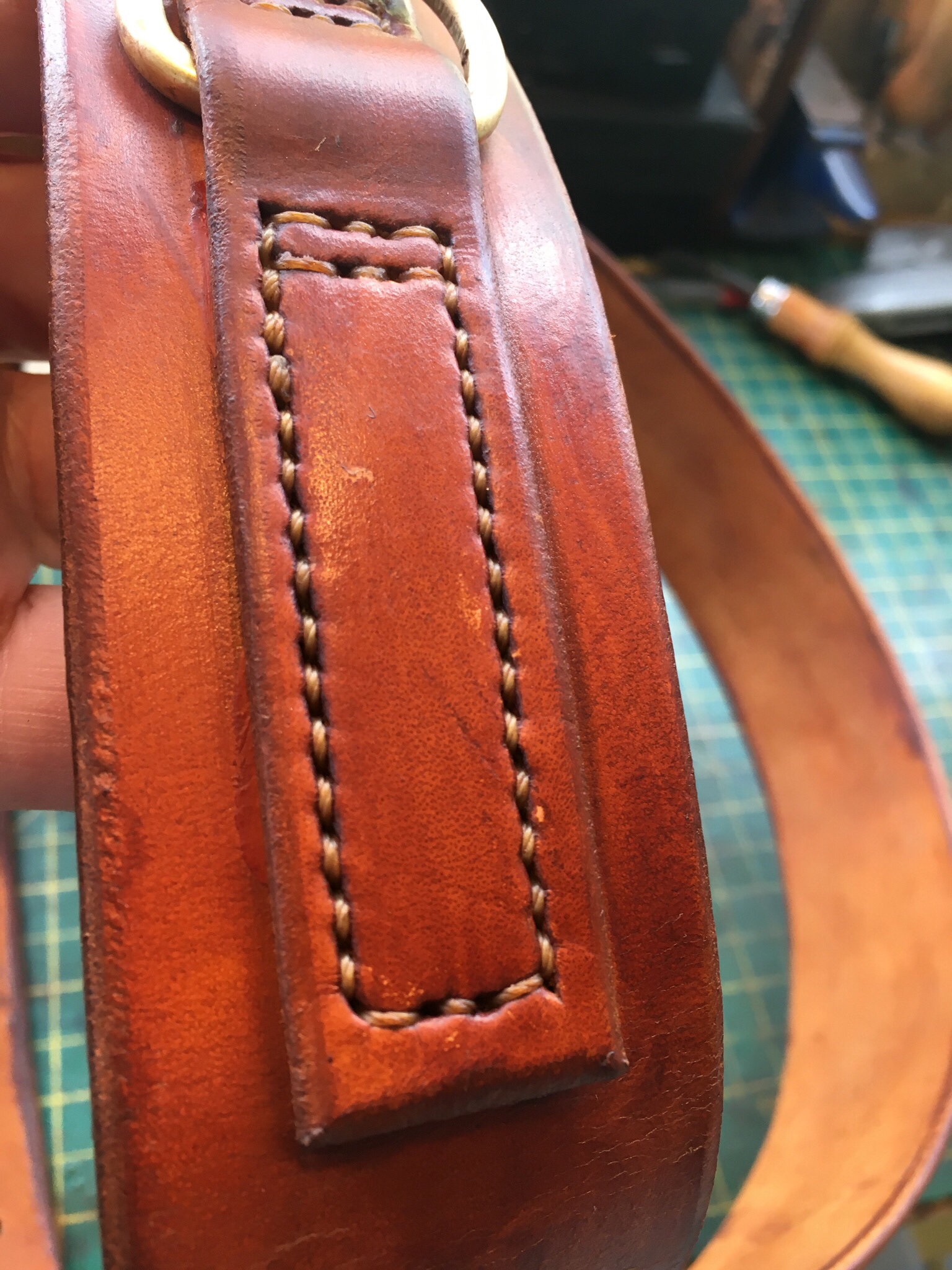 Being part of Regia Anglorum he has to be very careful when it comes to matters of authenticity. There were simply no plain, simple, dog harnesses about.
As regular readers will know we are always up for a challenge, so, grab a tape measure and away we go. First job was to choose the leather, in this case it is 2.5mm veg tanned shoulder, strong and supple. The thread was artificial sinew, a sort of nylon based thread that looks the part and lasts for years. During the early medieval period, metal was very expensive, so rivets were out of the question, the whole thing is hand stitched and only two brass parts were used, the buckle and a large 'D' ring.
A trial fitting was carried out on a Viking practise night and all the parts were marked up and brought back to the workshop. After several hours we had a prototype to try out on our own warhound, the long suffering Inca.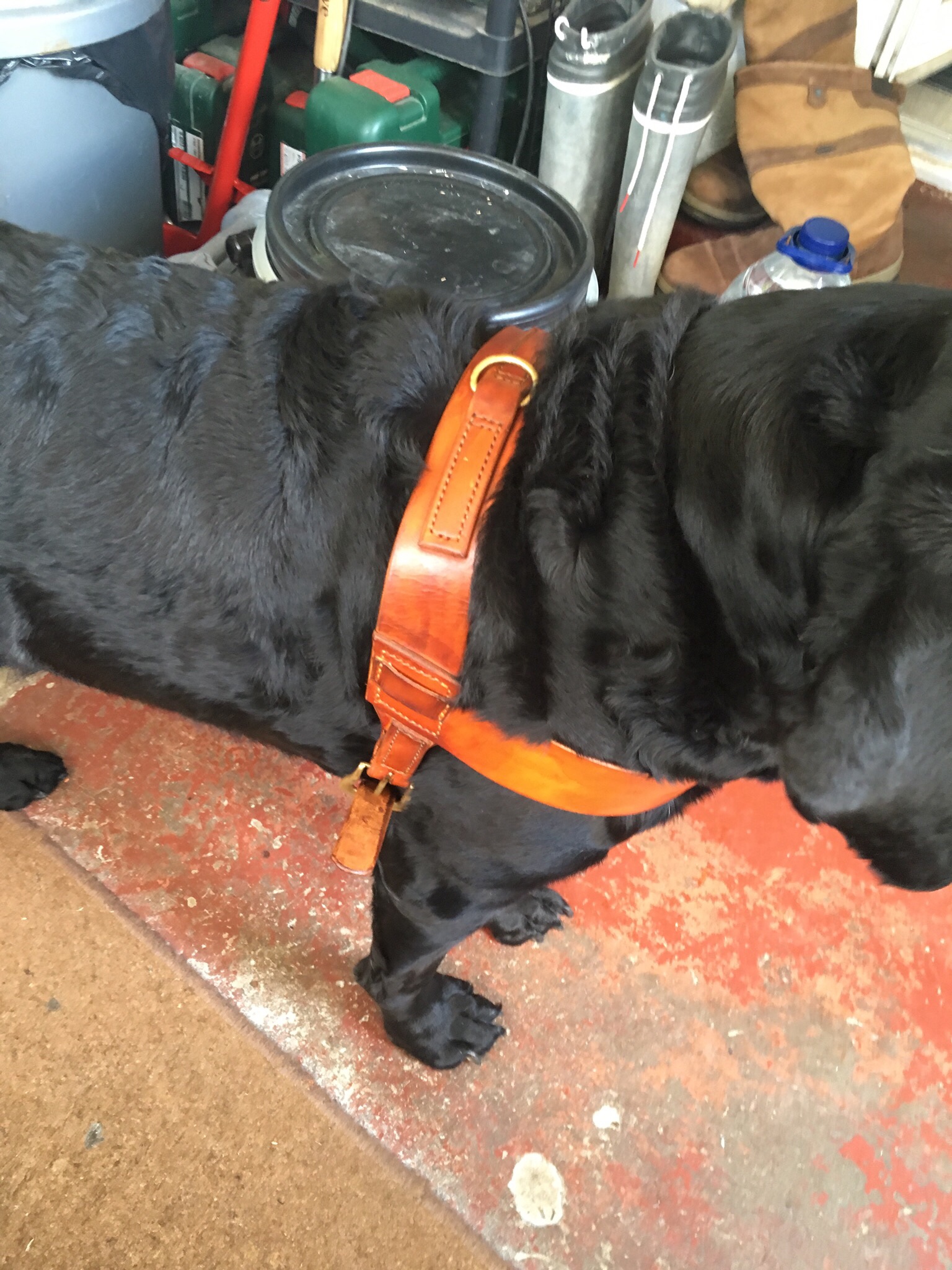 All looking good, so at the next practice night we sallied forth and tried it on…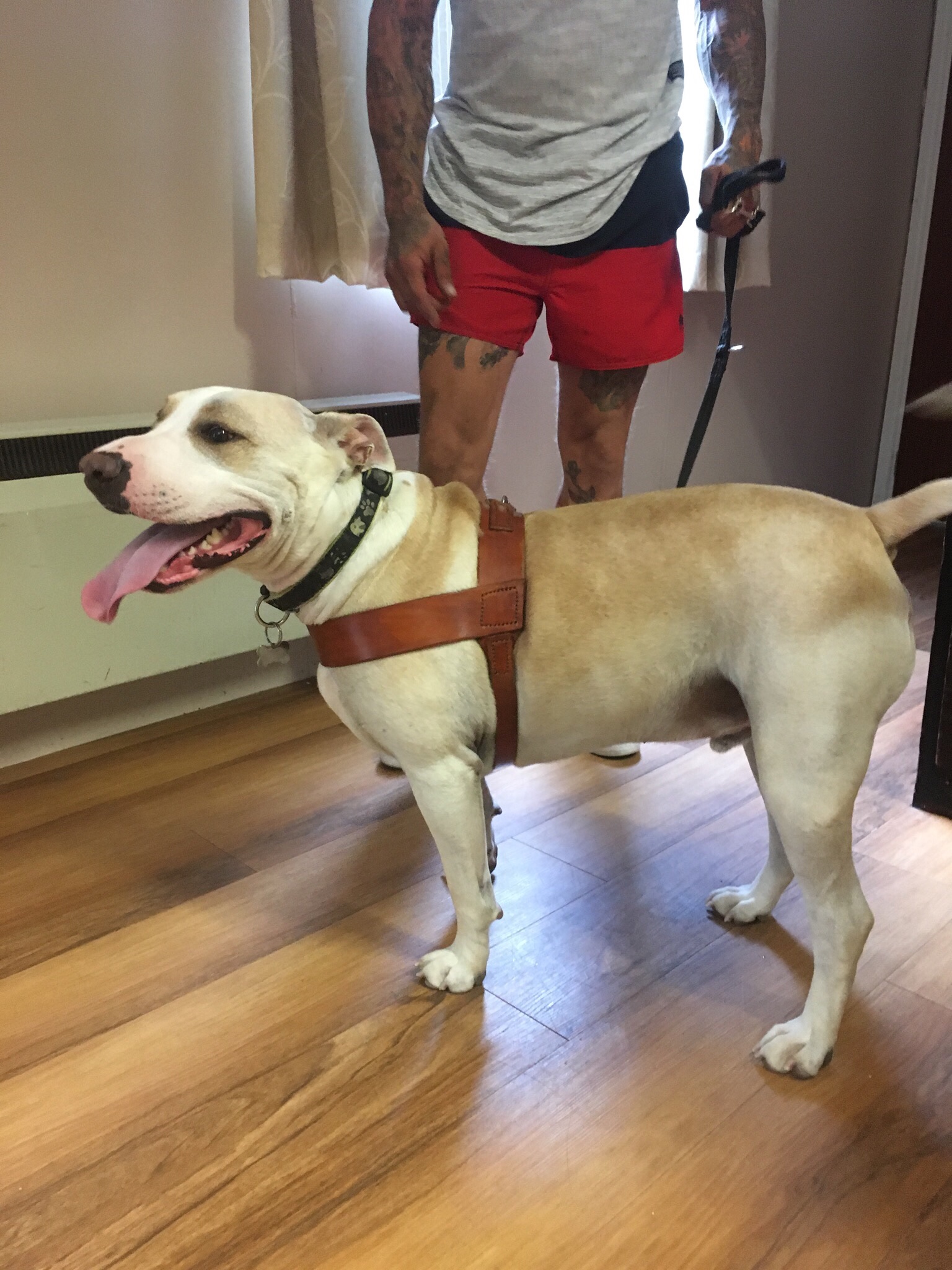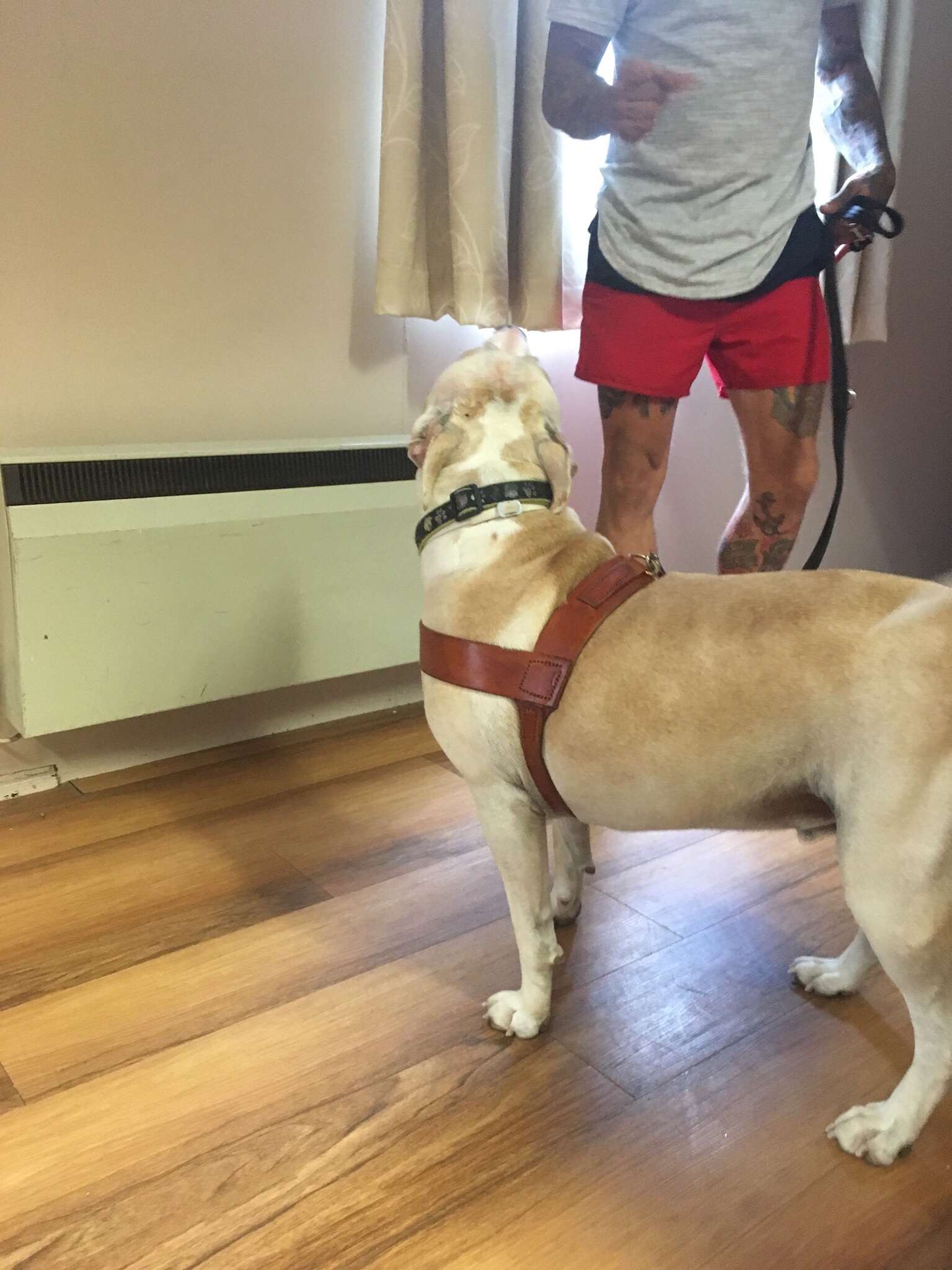 So 'Cooper' is now dressed the part to raid villages all over Essex with his warrior owner.
If you want to know more about Viking re-enactment visit 'The Vikings of Essex" at www.langfjordssliehtwulfas.com and on Facebook, of course.
If you would like a custom made to measure (nearly) authentic Viking dog harness, just get in touch or check out the Etsy shop.