Over the years we have noticed that most of our valued eyepatch customers are buying for medical reasons rather than simply "dressing up".
The first eyepatch was created for my own use, having had eye problems going back 30 years or so. Photophobia was a big issue in my right eye. Repeated failed corneal grafts, retinal detachments and other complications eventually degraded the useful vision to such a point that I elected to have the eye removed to escape from the near constant pain. Having a prosthetic eye makes me look relatively normal, but there is still a risk of damaging it when out walking or whatever. With the prosthesis removed the risk of foreign bodies entering the socket is even higher.
So the classic original eyepatch was created. Convex to avoid contact with eyelashes, thin comfortable leather thong to hold it in place for comfort. It works well and has sold to many hundreds of satisfied customer.
However, from time to time feedback has been received, mainly from customers from warmer climes, enquiring about a cooler eyepatch.
So, the Blackwater Leather Research Facility swung into action and an improved eyepatch specifically for those with no, or very little, remaining vision in the eyepatch eye was developed.
Introducing the "Extended Wear" protective eyepatch (drum roll or fanfare here).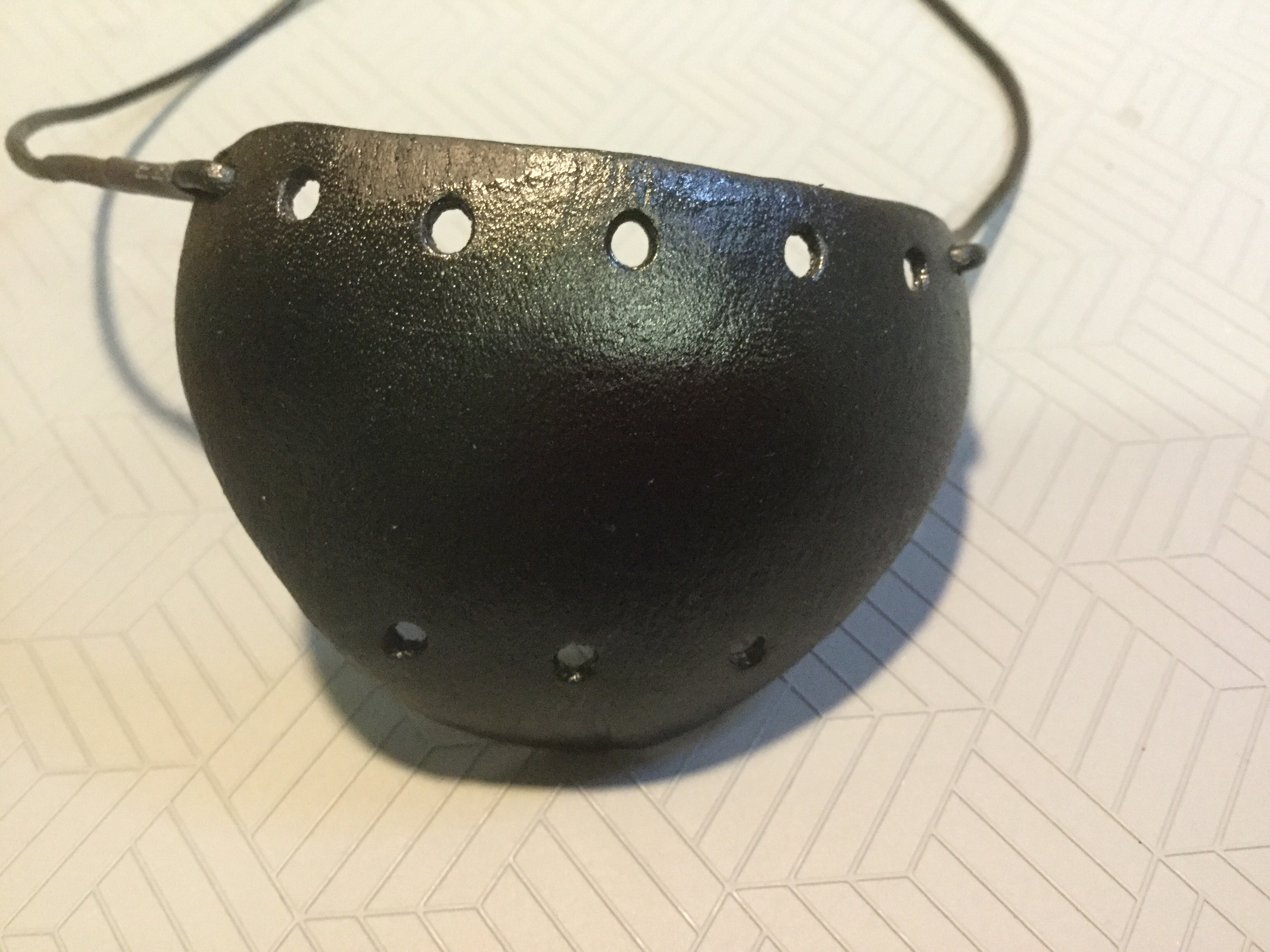 A double row of perforations provides efficient air flow.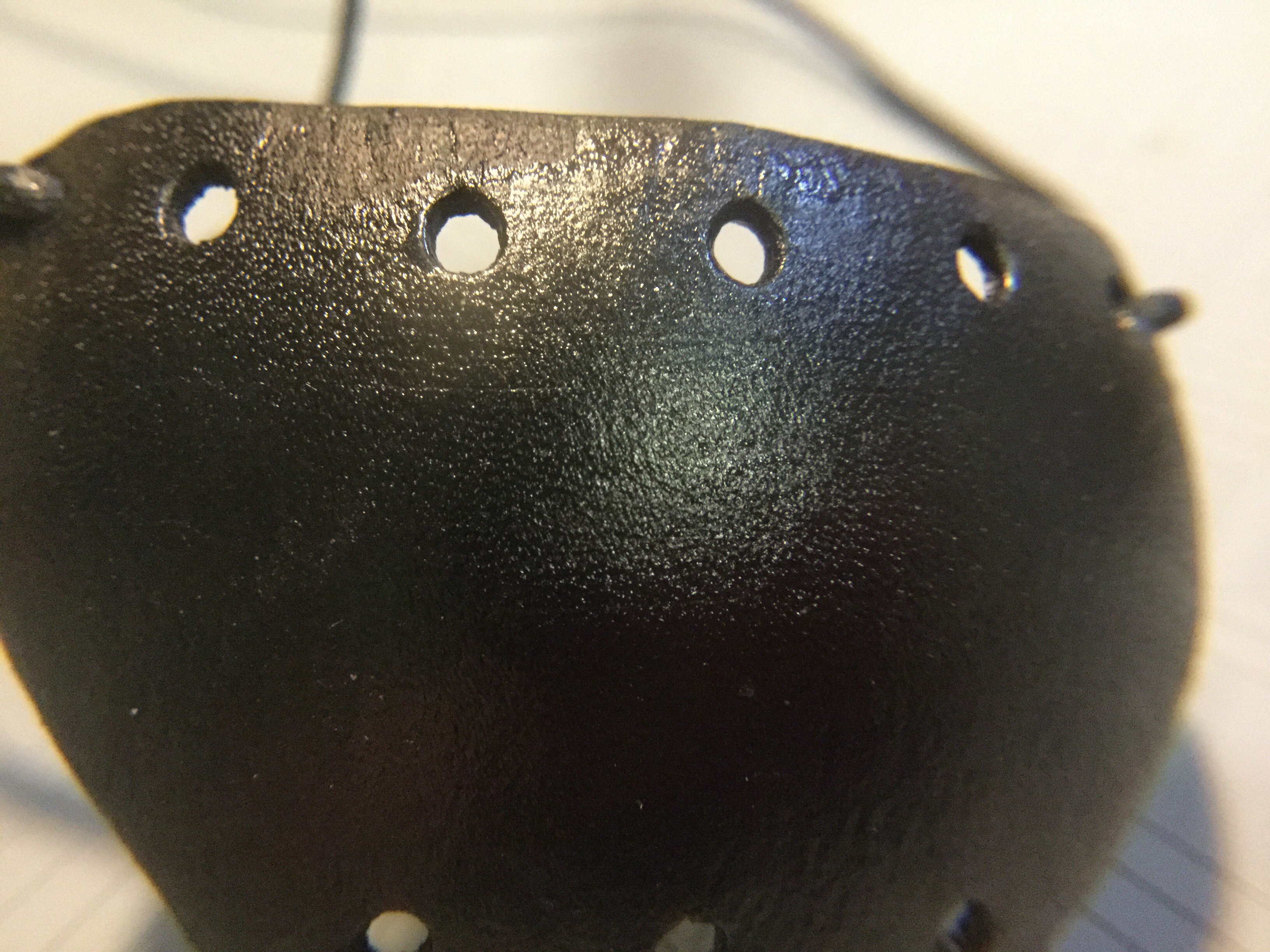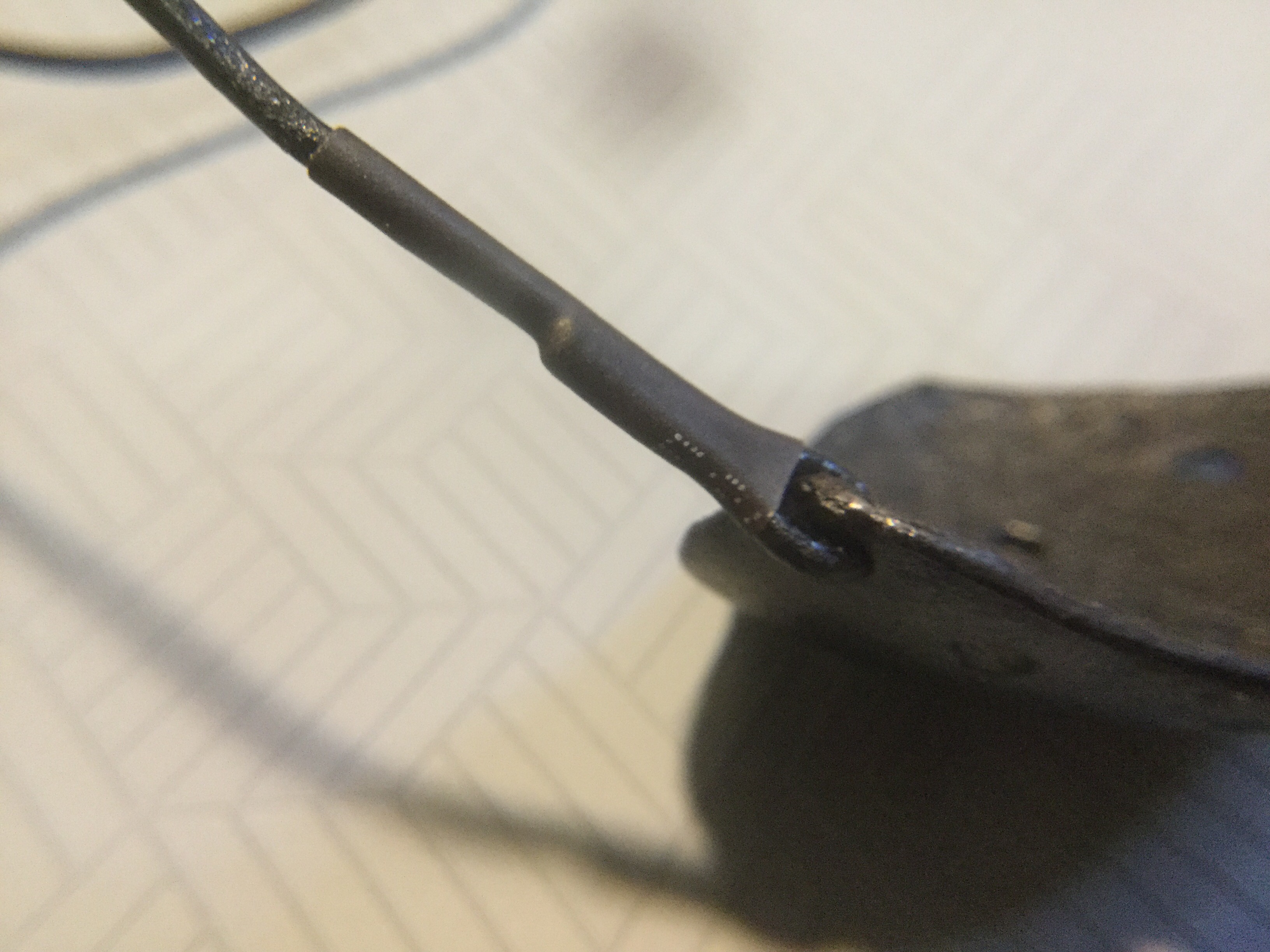 Newly developed thong attachment is resistant to damp conditions.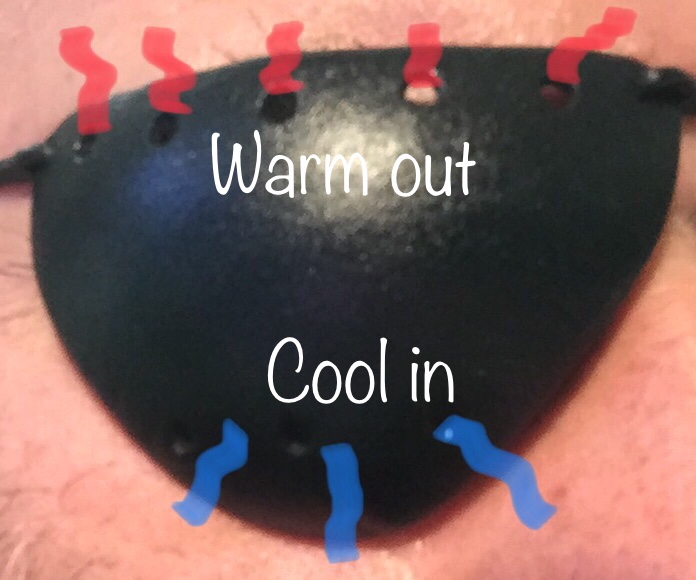 Trials suggest that the EW (Extended Wear) eyepatch stays noticeably cooler and remains drier than the standard patch. Additionally, the strap securing method has been altered and no longer relies on a glued joint, stronger and unaffected by rain or sweat. Finally, rather than traditional polish, the EW eyepatch is treated to a waterproof acrylic coating, further providing reliable performance in wet, rainy or hot and humid conditions.
Please note, this eyepatch is NOT 100% light proof and is not suitable for people with a photophobic eye or large amounts of useful vision. It is aimed for those that wish to protect a blind or prosthetic eye.
More developments are under way, watch this space for details of the "Active" eyepatch, currently beta testing.