Time really flies as one gets older. I had no idea the last update here was back in November. Where did the time go?
Having said all that, not much to say really 😄, I recently sold my lovely gaff cutter, I will miss her badly, but with work and family commitments, there just are not enough days in the week.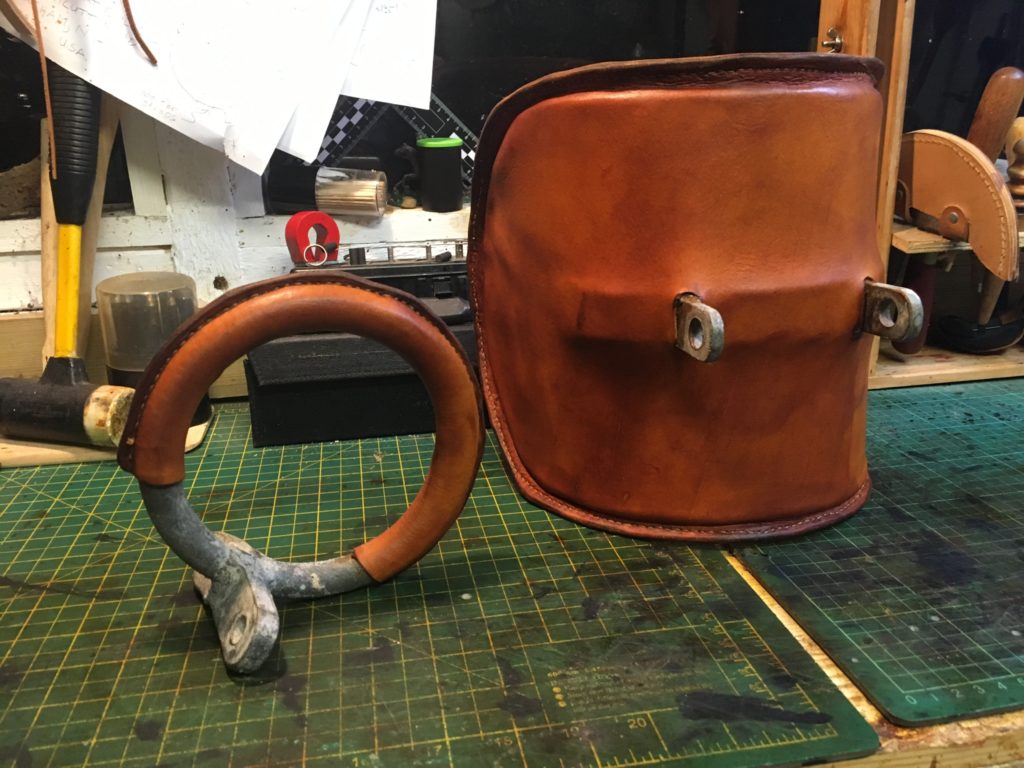 Just completed re-leathering a gaff saddle for a Heard 28, which seemed a bit on the large side, on the other hand, the bowsprit traveller is a bit on the small side, so it all equals out I guess👍
Had another unusual request for a set of winch handle holders for a classic yacht from across the pond…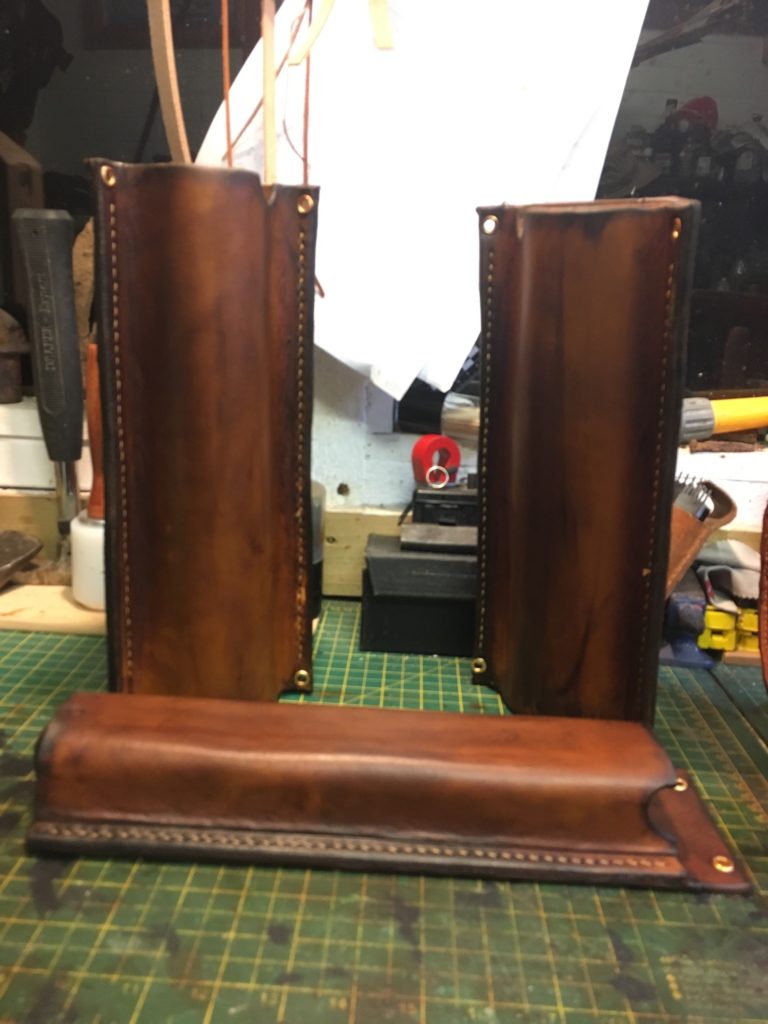 Sorry about the photo quality…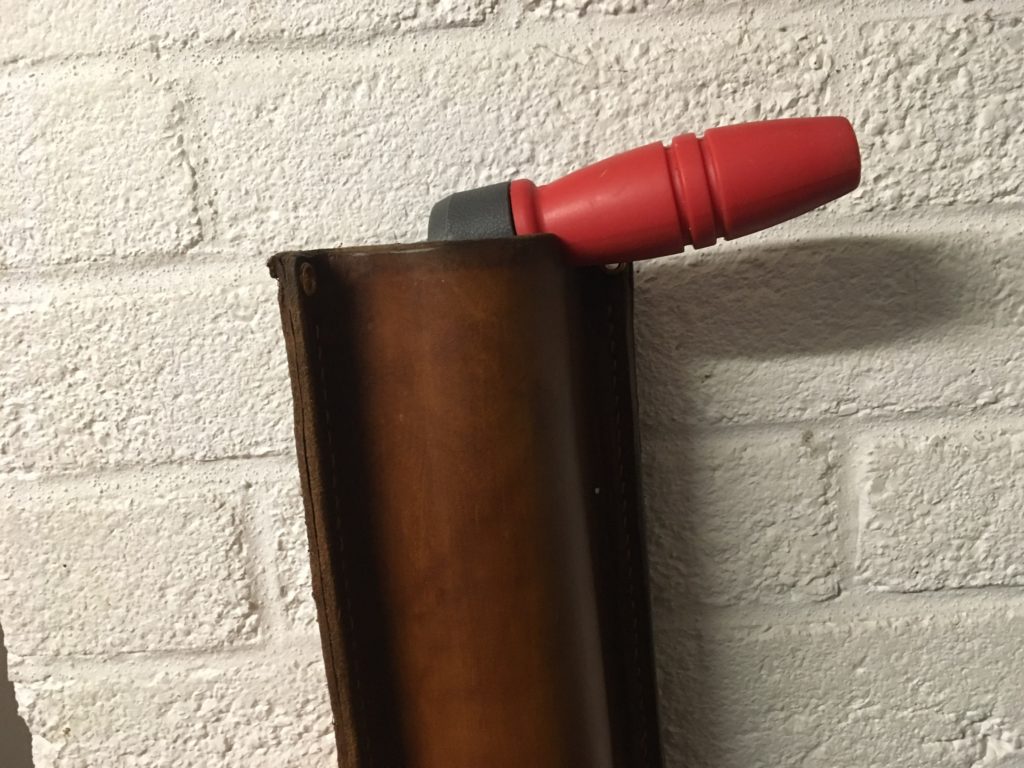 The Viking leatherwork is certainly beginning to grow, with Hedeby bags and other goodies building in popularity. If you are in the market for Dark Age leatherwork, from bags to arrow quivers, belts to shield rims, do get in touch.