Someone, I am not sure who, had the bright idea of doing craft fairs and farmers markets as a way of raising our public profile.  (thats corporate speak for drumming up some business).
So the BWL roadshow was born…
Our first show was at a really great farmers market/craft fair at Great Garnetts farm, near Dunmow in Essex…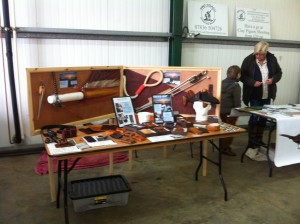 We are rather proud of our display, simple things please simple minds, as my mum used to say!  The second show was in Old Harlow.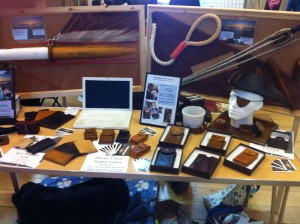 We had one customer who wanted to buy our backboards!  He thought they were artworks for sale!!  The Roydon Craft Fair was really fun.  Lots of interesting stalls here.
We will be out and about at craft fairs all over Essex and beyond this summer.  The highlight for us will be the Blackwater Show.  Look it up, a really great day out.  Come and say hello!