We received a call the other day from a chap that was trying to source a set of winch handle holders for his classic yacht.  After a chat he sent a rather nice sketch of the type of thing he was looking for
.
There are plenty of fabric winch handle holders on the market but many look out of place on traditional or classic boats.  Ordinarily we would like to have visited the boat in question, taken some measurements and discussed with the customer exactly what they wanted before accepting a commission, however, this customer had a very clear idea of what he was looking for and we were happy to go along with his ideas.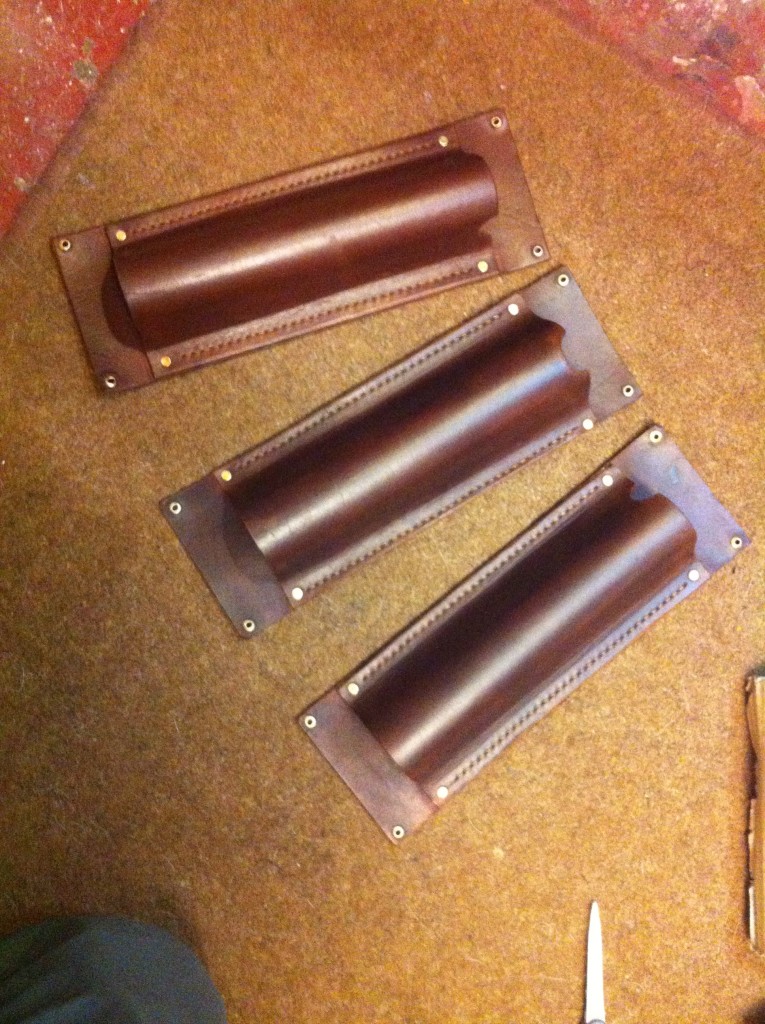 This is the finished product.  2mm veg tanned leather used throughout with waxed linen thread and solid brass fittings.  The middle holder has a central cut out to take the winch handle and is destined to be fitted to the base of the mast with either ties or brass screws.  The outside pair have cut outs at 90′ so that the handle sits flush, these are for use in the cockpit.
The bottoms of the holders were left clear to facilitate rapid drainage of spray and rainwater.  Total cost was in the region of £30 each as we had the correct leather in stock.  We think they look much nicer then fabric versions and should last much longer too.